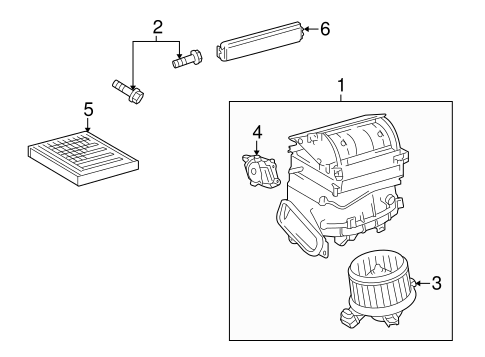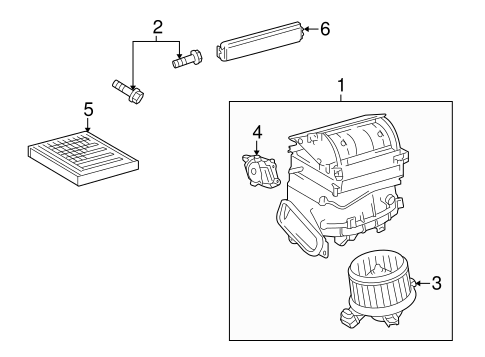 No.
Part # / Description
/ Price
Price
2008-2019 Toyota Blower Motor
Fan & Motor
Fits Corolla , Prius, Prius v Prius V. Corolla. Japan Built. With auto ac. Without moonroof. Without solar roof. With climate control. Without plug-in model. Automatic Temperature Controls. Incl.Impeller and HVAC Blower Motor Control Module.
Cabin Air Filter
Fits Land Cruiser, PriusCabin Air Filter - Repair or ReplaceIf the air coming out of your Vents smells a little funny?like mildew or funk?or if your windShield Fogs up with the A/C on, your Toyota may have a clogged cabin filter. Many manufacturers recommend replacing the cabin filter, or pollen filter, as part of its scheduled Maintenance. Land Cruiser. From 09/2013. Micro dust filter. Dust and Pollen Filter.
Related Parts
Part # / Description
/ Price
Price